www.insightcards.com – Insight Prepaid Visa Card Account Login Process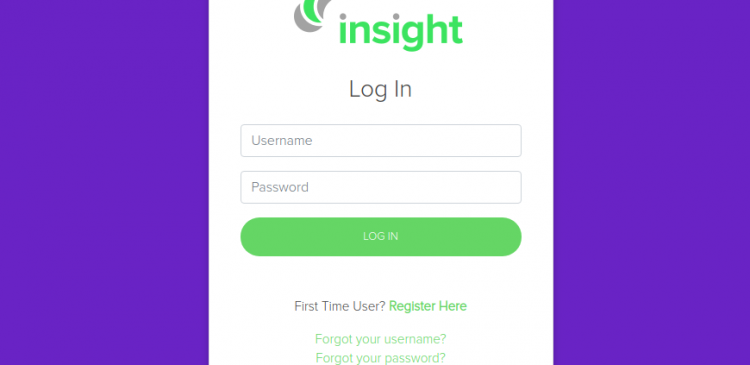 Insight Prepaid Visa Debit Card
Insight offers a reloadable Prepaid Visa Debit Card, a full feature card to manage their transaction, pay bills, direct deposit their paycheck, transfer cash to another Insight card and many more. Besides, they enable the users to log into their card account over the web 24 hours a day 7 days a week for online access plus real-time activity alerts.
Insight Prepaid Visa Debit Card Features & Benefits
Insight Reloadable Prepaid Visa Card offers the users the financial access and flexibility with all the tools and insights they need as well as a number of exciting benefits such as
No credit check or minimum deposit required to get a card or open an account

Funds in the card account insured through Republic Bank of Chicago upon verification of the cardholder's identity.

Customize the look of the card by putting your favorite picture on it

Choose between two fee plans, Pay As You Go and Monthly, that works best for you

Have your paycheck or government benefits deposited automatically to the card

Get paid 1-3 days earlier with early Direct Deposit, the most secure and convenient way to add funds to your card account without any charge

Add cash at a financial service center or a participating retail location of an Insight Card partner nearby

Purchase a GreenDot MoneyPak or Visa ReadyLink load at major retailers nationwide

Load checks to the card simply by snapping a picture with your Smartphone by using the Ingo Money app

Add money to another Insight Prepaid Card account in the quickest, easiest and more secure way with Card-to-Card Transfer.

Use everywhere Visa Debit Card is accepted to make payments in-store, online or by phone.

Pay your utility, rent and other monthly bills at no charge.

It may be used at ATMs and Point of Sale terminals with the PIN you selected during activation.

Withdraw cash at an ATM or at participating retailers with cashback

Stop check payment and pay the rent, babysitter or bills with Insight Convenience Check and order more if required

Order a secondary card for a family member or someone you want to give access and use your Insight Card account as a traditional joint checking account

Get real-time account activity updates including card balance with Insight Text or Email Alerts

Online Access to manage your Insight Card account virtually at InsightCards.com or via Insight Card Mobile App to use Insight Bill Pay and other services.
Insight Prepaid Visa Card Monthly Plan Fee
Monthly Fee: $9.95 ($5 for Direct Deposit every 35 days)

Cash Reload: $5.95

Mobile Check Load: $5.00 or 5% of the amount of a check

Per Purchase: $1.00 (without PIN) or $2.00 (with PIN)

ATM Withdrawal: $2.50

Cash Withdrawal at participating retail location: $3.00

Cash Reload: $5.95

ATM Balance Inquiry: $1.00

Inactivity: $3.95/month (after 90 days without a transaction)

Stop Payment: $25.00

Replacement, secondary or custom design card order: $9.95 (standard delivery), $39.95 (for expedited delivery)

Live Customer Service: $1.00 (per call)
How to Apply Insight Prepaid Visa Debit Card Online
If you are not an Insight Visa Prepaid Cardholder, you can apply for one over the web to get the most from your reloadable prepaid card with Insight as well as enjoy all the cardmember benefits. To get an Insight card, you can
Visit the official Insight Prepaid Debit Card website, www.insightcards.com/prepaid-card

Click on the "GET A CARD" button from the right or left at the upper right side of the page.
Next, you have to enter some of your personal and contact details like your first name, middle initial, last name, birth date, street address, apartment, suite, city, state, and zip code.

Review the fee plan and select which card product you would like to go for between Pay As You Go Plan and Monthly Plan

Check the cardholder agreement and privacy for further information about product fees and other details. Download if required.

Click on the "Next" button and complete the reset application procedure.
Sign the card immediately upon receiving it in the mail and call the Customer Service Number to activate and set a PIN.
How to Register Insight Visa Prepaid Card Online Access
After activating your new Insight Prepaid Visa Debit Card, it is important to register the prepaid account as soon as possible. Until you register, your identity will not be verified.
You can register your card for online access and create an Online Account to manage the card account utilizing the available online tools and features anytime anywhere. In order to initiate the registration and set-up the login info have your Insight Card at ready and
Visit the official Insight Prepaid Debit Cards website, www.insightcards.com

 and click on the "LOG IN" link at the top right corner of the page.

Or, you can directly go to the Insight Visa Prepaid Card Login Portal, www.insightcards.com

Click on the "Register Here" link next to 'First Time User?' below the 'LOG IN' button in the middle.
Entering the registration page complete the required fields with necessary information i.e. Card Number, Security Code, Expiration Date and Date of Birth.

Type the code provided below the entry fields for the security purpose.

Click the "Submit" button to proceed
Follow the instructions on the screen; provide the requested details and choose a Username and a Password to establish your Insight Prepaid Visa Debit Card Online Account. Note that, the online session will be ended automatically after 15 minutes of inactivity to protect your card account security.
How to Log In Insight Prepaid Visa Debit Card Online Account
Once the registration process is completed successfully, you can log into your Insight Visa Prepaid Card Online Account using some simple and easy steps as followings.
Go to www.insightcards.com

Enter the Username and Password that you created during the registration of your Insight Card Online Access in their respective fields in the middle of the page.

Click the "LOG IN" button.
After logging in, you can do a lot of activities and take the benefits of the Insight Prepaid Debit Card online services like view your balance and transaction history, sign up for Insight Alerts and Online Bill Pay, schedule single, recurring, or future dated payments, track the payment status, make changes to the payment information, update profile and many more.
How to Recover Insight Card Online Account Login Information
Those, who do not remember their Insight Prepaid Visa Debit Card Online Account login credentials, can find out their username or reset the password and regain the virtual access of their card account.
To begin the recovery procedure, click on the "Forgot your username" or "Forgot your password?' link, based on your requirement, at the bottom of the login box at www.insightcards.com and enter the following account details of your Insight Card.
To Find Username
16 digit Card Number

3-digit Card Security Code

Card Expiration Date

Last 4-digits of your Social Security Number
To Reset Password
Login Username

Date of Birth

Card Security Code

And Card Expiration Date
Then enter the code provided on the page and hit the "Submit" button. After verifying your identity, your username will be sent to the email address on file. Or, you will be prompted to create a new password for your Insight Visa Prepaid Card Online Account.
Remember, maintaining the security password of your Insight Visa Prepaid Card Online Access is your responsibility. A Customer Service Representative never ask for your Online Account Password
Also Read : American Express Serve Prepaid Card Account Login Guide
Important Info about Insight Prepaid Card
The maximum amount of cash load is $5,000 and the Ingo Money check load is $2,500 per day.

The maximum daily Direct Deposit Load limit is $9,500 and the card balance must not exceed $9,500 at any time.

The timing of Direct Deposit depends on getting notification from the employer and may vary from pay period to pay period.

Insight Convenience Check must be authorized by the cardholder before using it for payment. If not, the check will be returned.

You can use your Insight Card to pay at the pump but it may cause a hold up to $75

For 'open-ended' transaction at hotels, restaurants or other service-oriented merchants if the total spent amount exceeds the amount available on your card, the transaction will be declined

To use the card for final payment of a rental car bill, a credit card may be required with it

If you change the job, you can provide your new employer an Insight Direct Deposit form and start the service again. Once the form is processed, the paychecks from your new job will be directly deposited to your card account.
Contact Information
Insight Visa Prepaid Card Customer Service Number: 1-888-572-8472
Writing Address:
Insight Card Services, LLC
Customer Service
PO Box 5100
Pasadena, CA 91117
Email Address: support@InsightCard.com
Reference :