PayPal Prepaid Mastercard Login at www.paypal-prepaid.com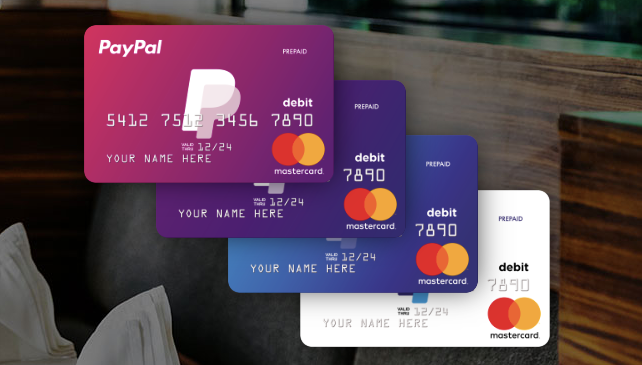 PayPal Prepaid Mastercard Debit Card
PayPal is offering its customers to make a strong financial decision with PayPal Prepaid Mastercard and take advantage of their money management benefits. It is a safe, convenient and secure way to eat, drink, shop and use it everywhere Debit Mastercards are accepted; get Direct Deposited two days faster, move money from PayPal account, receive cashback and many more. In addition, PayPal allows users to access their card account online and manage their money anytime anywhere through the website or mobile app.
PayPal Prepaid Mastercard Features & Benefits
PayPal is a Reloadable Prepaid Mastercard Debit Card issued by The Bancorp Bank, Member FDIC, pursuant to a license from Mastercard U.S.A. Inc. There are a number of benefits associated with it such as
No credit check or minimum balance

No more waiting in the line at the bank to cash checks. Deposit all or part of your check as you decide the amount.

Get paid up to 2 days faster than a paper check

Deposit whatever type of government benefit you receive to your card account without an extra charge.

Get your state and federal tax refunds direct deposited to your card account by e-filing your tax returns.

No risk of lost or stolen checks and no cost for check cashing or load feed

Move money from your PayPal account to your prepaid card account

Add cash at any of more than 130,000 locations of NetSpend Reload Network

Withdraw cash at any ATM that has MasterCard, Cirrus or PULSE acceptance marks.

Get cash by making purchases at many retail locations grocery stores that have a point-of-sale device.

Make purchases at stores, over the phone, online and use it everywhere Mastercard Debit Card is accepted.

Receive special offers and Payback Rewards when you shop at qualifying stores.

Open an optional tiered-rate Savings Account to save money and earn interest

Join Refer-A-friend program and receive a $20 credit

Manage your PayPal Prepaid Mastercard account virtually with Online Account Center or on the fly with PayPal Prepaid App 24/7.
PayPal Prepaid Mastercard Debit Card Fees
Monthly Fee: $4.95

Per Purchase: $0.00

ATM Withdrawal: $1.95

Cash Reload: $3.95

ATM Balance Inquiry: $0.50

Mobile Check Load (Standard): $0.00

ATM Transaction Decline: $1.00

Inactivity: $0.00

Stop Payment: $10.00

Replacement Card: $5.95

Custom Card: $3.95

Additional Card Fee: $0.00

Check Request: $5.95
How to Get PayPal Prepaid Mastercard Online
To get a PayPal Prepaid Mastercard Debit Card, you can visit a retail location and purchase a temporary card. There is no credit check and you will need to load money to the card when you buy it. The card purchase price and minimum initial load value depend on the retail store you chose.
You can also order a PayPal Prepaid Mastercard online at no cost by signing up and open a PayPal Card Account. To initiate the online order, you will need to
Visit the official PayPal Mastercard Prepaid Debit Card website, www.paypal-prepaid.com

Click on the "Get Started" button from the left of your screen or from the main menu located at the top right corner of the page.

A separate tab will be open and you have to enter your information i.e. first name, last name, street address, apartment number, zip code, and email address.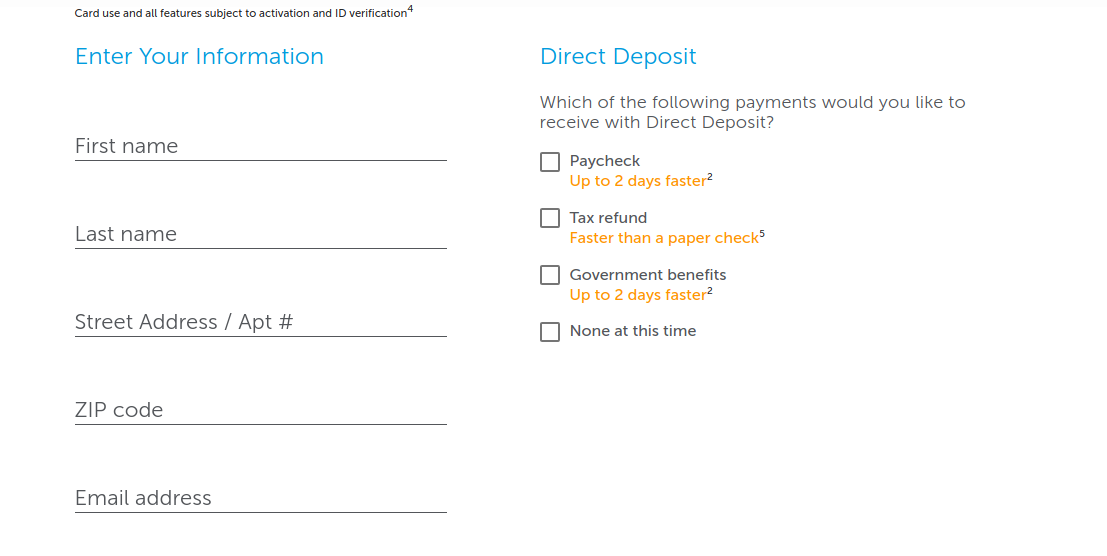 Select which payments among paycheck, tax refund and government benefits you would like to receive with Direct Deposit.

If you cannot decide, select "None at this time" to select it later.

Choose a card design from the available options.

Review the fees associated with your PayPal Mastercard and also the Cardholder Agreement and Privacy Policy if you want.

Click on the "ORDER A CARD" button.
Upon purchasing the card, you will automatically be enrolled with the Monthly Plan for $4.95 to enable you to make unlimited purchase transactions. And the fee will be deducted from your PayPal Prepaid Mastercard account within 36 hours of purchase.
How to Activate PayPal Prepaid Mastercard Online
A temporary PayPal Prepaid Mastercard must be activated and the user's identity must be verified to receive a personalized card, add more money to the card account, access more virtual features of the Online Account Center.
Besides, the temporary card will expire 120 days from the date of purchase. So keep your PayPal Mastercard functional and make it more useable, you will need to activate the card. And it can be done online in a few simple steps as listed below.
Go to PayPal Prepaid card website, www.paypal-prepaid.com 

Click on the "Activate Your Card Account Here" link next to 'Already have a PayPal Prepaid Card?' under 'Order Your Card' at the left of your computer screen.
You will be directed to the PayPal Mastercard Prepaid Card Activation page where you have to enter the 16-digit number on the front of your card and 3-digit Security Code on the back of the card in their fields specified on the page.

Click on the "Continue" button to proceed.
You may further need to provide your name, a verifiable physical U.S. street address, date of birth, phone number, email address and Social Security Number to verify your identity and complete the activation process of your PayPal Prepaid Mastercard Debit Card.
You can also activate your PayPal Prepaid Card by calling the 24-hour toll-free automated customer service phone system.
PayPal Prepaid Mastercard Login Guide
There are two ways you can access your PayPal Prepaid Mastercard- with your main PayPal Account or using your PayPal Prepaid Mastercard login details that you have created at the time of signing up or ordering your PayPal Prepaid Mastercard online. To log in, you can
Go to www.paypal-prepaid.com

Click on the "Log In" button at the top right-hand side of the page to enter the PayPal Prepaid Card Online Account Center.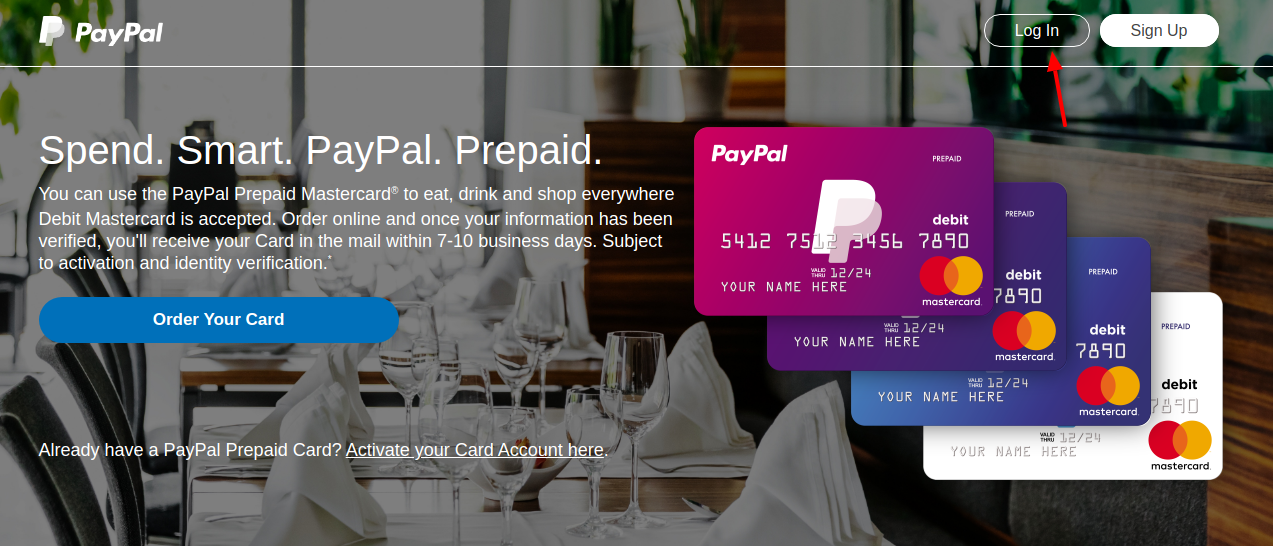 Now log in with PayPal by entering the email or phone number and password registered with your PayPal Personal or Premier Account.

If you do not have a PayPal Account or would not like to log in with it, you can choose the latter option and use your PayPal Prepaid Mastercard username and password.

Check the "Remember username" box if you are going to log in frequently on the device and want to speed up the login process.

Click the "Login" button to enter your PayPal Prepaid Card Online Account.
Remember, to log in with PayPal, you must link your PayPal Prepaid Mastercard to your PayPal Account. During the card activation process, you will be asked to provide your PayPal login information to automatically link your PayPal Prepaid Mastercard to your PayPal Account.
Once you logged in and linked your card account and to your PayPal account, you have access to the entire suite of PayPal Prepaid Card online features including access to the Online Account Center to check your card balance and transaction history, use of online bill payment service, review recent activities, receive Anytime Alerts, load checks, find nearby reload locations and many more.
Also Read:
How to Recover PayPal Prepaid Card Login Information
In the case, you do not recall the Username and Password of your PayPal Prepaid Mastercard Debit Card Online Account, you can recover them with the self-help tools provided on the Account Login page.
To initiate the recovery procedure, click on the "Forgot your username or password?" link based on your requirement at www.paypal-prepaid.com/account/login below the 'LOG IN' button and enter the required details.
To retrieve the Username, you will need to submit the Email Address of the primary cardholder and to reset the password, input both the Username and Email Address of the primary PayPal Prepaid Mastercard Accountholder.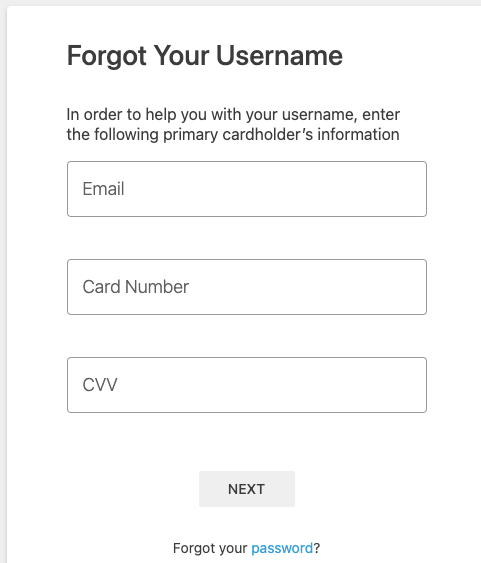 Contact Information
PayPal Prepaid Mastercard Toll-Free Customer Service Number: (866) 753-6440
FAX: (866) 358-0526
Mailing Address:
PayPal Prepaid
PO Box 2136
Austin, TX 78768-2136
Email Address: prepaid@paypal.com
Useful Links:
www.paypal-prepaid.com/account/login