www.wellsfargo.com/credit-cards/visa-wise – Wells Fargo Cash Wise Visa Card Application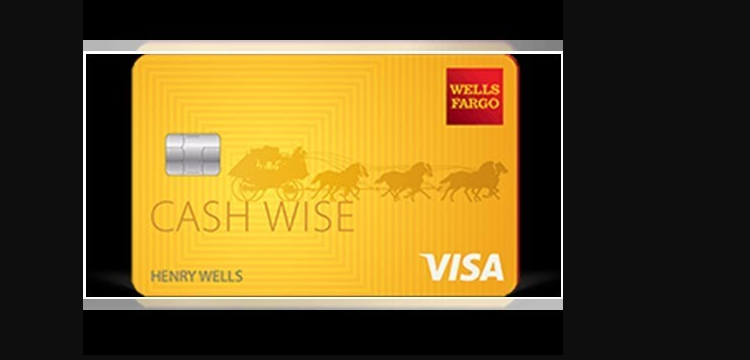 Wells Fargo Cash Wise Visa Card Application
Wells Fargo offers the customers to apply for the Wells Fargo Cash Wise Visa Card online at https://www.wellsfargo.com/credit-cards/visa-wise and get an opportunity to earn up to $200 cash rewards bonus as an introductory offer along with other perks and benefits. There are several other ways to apply for the card but the applying over the web is the most convenient and the fastest that other process.
How to apply for Cash Wise Visa Credit Card online
Wells Fargo Cash Wise Visa Card online application process is based on four parts. For applying for the Wells Fargo Cash Wise Visa Card you must be a citizen and permanent aliens of the U.S with a valid Social Security Number. To initiate the procedure
Entering the application page, first, you need to confirm whether you are a Wells Fargo customer.
If yes, sign on by entering your Wells Fargo Online Account Username and Password for a faster and prefilled application.
If you are not a Wells Fargo customer provide the following information about you:
First Name
MI
Last Name
Legal Name (as it appears on your driver's license or other identifying documents)
Suffix
Home or Permanent address (No P.O. Box number)
City
State
Zip Code
Date of Birth
Home Phone Number
Email Address
Social Security Number
Citizenship
And Mother's Maiden Name
Click "Continue" to proceed and enter the finance section. You can also choose "Save for Later" if you want to complete later.
Review and submit the application after providing all the required information appropriately to complete the process.
After the Application
Once the application is submitted you will get an instant decision. If not, you will be given an application ID and a phone number to check your application status and you will be mailed a credit decision within 5 to 7 business days.
If you are approved, you will be sent with a mail package about your credit report and a copy of Wells Fargo's privacy policy and the new credit card along with the other required information will be mailed in a separate package. And if you are not approved, you will get a written explanation of the denial.
Wells Fargo Cash Wise Visa Credit Card benefits
$200 cash rewards bonus if you spend $1000 in net purchases within first 3 months of account opening.
Unlimited 1.5% cash rewards on everyday purchases
8% cash rewards earned on mobile wallet transaction
No rotating category restrictions or quarterly activations
Cash rewards will not expire as long as the account is open
Flexible cash redemption options available via desktop, mobile, phone, ATM or in-brunch
Account protections such as 24/7 fraud monitoring, rapid alerts.
Zero liability protection for promptly reported unauthorized transactions
Rates and Fees
No Annual Fee
0% Introductory APR for on purchases and balance transfer for the first 12 months. After that 15.74% to 26.74% based on your creditworthiness.
Cash Advance APR – 25.74% to 27.74% based on your creditworthiness
Late Payment Fee: Up to 37%
Returned Payment Fee: Up to 37%
If you still have the questions or queries call the Customer Service at 1-800-869-3557.