MIWAM Login Guide at www.michigan.gov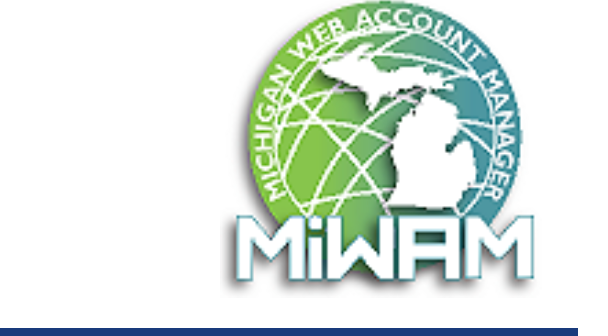 The Michigan Web Account Manager or MIWAM allows eligible claimants to file, claim and manage their unemployment insurance account online 24 hours a day, 7 days a week. It is a system of UIA that makes doing business faster, simpler, and more efficient. And, to access the MIWAM, you must have a login account. MILogin is the Identity Management solution of the state of Michigan. It enables to access various state services systems using a single login credential.
MIWAM Online Login Benefits
With MIWAM Account Login, you can do a lot of your unemployment insurance activities from the comfort of home without going anywhere. Like you can
File a new claim for benefits or re-open the old one
Check the claim balance
View the benefit payment history
Submit monthly work search information
Submit a request for a Restitution Waiver for Financial Hardship
Change tax withholding
Make an electronic payment through debit card direct deposit
Select or change payment methods
Create a new payment source
Stop or add a reoccurring payment
Update or edit your personal information
Certify for benefits and get paid faster by reducing processing time
File a protest and appeal for a decision, and more
How to Sign Up for MIWAM & Create MILogin Account Online
To access all of these benefits and be granted unlimited access to your unemployment insurance account over the web, you must register for MIWAM by creating a login account. login is a single sign-on process that connects you to MIWAM with Pure Michigan Talent Connect System. To create a login Account for MIWAM access, you may follow the step-by-step guide right here.
Visit the Labor and Economic Opportunity Unemployment Insurance Agency page at www.michigan.gov/uia
Scroll down and click on the "Login to MiWAM" link in the 'ALREADY APPLIED FOR BENEFITS' box.
Or, you can go to the MiWAM for Claimants page at miwam.unemployment.state.mi.us/ClmMiWAM
Click the "Sign In With MILogin" button located on the left-hand side below the page.
Select the "SIGN UP" link from the bottom of the confirmation box to enter the account creation page.
Input your profile information i.e. first name, middle initials, last name, suffix, email address, email address, confirm the email address, and mobile phone number in their proper places.
Answer the verification question provided there; select the checkbox to agree to the terms and conditions.
Click the "NEXT" button to receive one-time PINs both at the email address and mobile phone number to verify your contact info.
In the second step of security set-up, create a User ID of at least 6 characters containing letters, numbers, and some certain symbols.
Also create your password that must be 8 characters including upper case, lower case, numbers, and special characters.
Choose your preferred recovery method from the provided security options: email, mobile, and security questions. You can select more than one option.
Click the "CREATE ACCOUNT" button to finish the procedure.
You will see the confirmation message on your screen and be instructed to complete the verification.
Note that you should have only one MILogin Account. Using that, you can access various online services apart from MIWAM. Like you can access MDOS eServices (CARS), MiPage, MDHHS MI Bridges, PMTC (Pure Michigan Talent Connect), etc.
How to Login MIWAM using MILogin Account Online
Once your MILogin account is verified through your provided email and mobile number, you can access your MIWAM account using this. For that, you can
Then, click the "Log in" link on the 'Confirmation' box.
Entering the MILogin portal, type the User ID and Password you created during account registration in their respective fields.
Click the "LOGIN" button to sign in to your existing account.
Also Read: Prosper Personal Loan Apply
How to Recover MILogin Account Login Online
If you do not remember your login Account Login information and are unable to access MIWAM you can recover or reset it by submitting a few details. To initiate the process,
Click the "For your User ID?" or "Forgot your password?" link from the bottom of the login portal
Enter the requested details like an Email address for user Id retrieval or User ID for password resetting
Provide the answer to the verification question and hit the "NEXT" or "SUBMIT" button.
Choose a security option to verify your identity to get the username or create a new password to regain your MIWAM MILogin Account Login.
Contact Information
MIWAM Customer Service Phone Number: 1-866-500-0017.
Reference :