Mercury Credit Card Login at mercurycards.com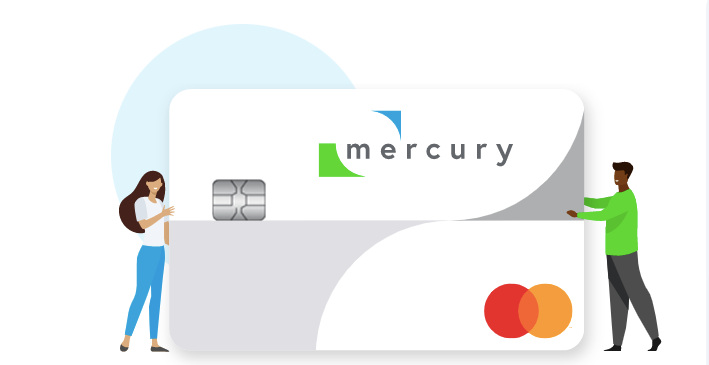 Mercury MasterCard Credit Card Activation
Consumers can now activate their new Mercury card, manage the card account or respond to the pre-approved offer they have received online at www.mercurycards.com. The website is safe and secure to use and perform all Mercury Credit Card Login and card activities online.
Mercury Mastercard Feature
Mercury Credit Card is issued by First Bank & Trust Brookings, SD pursuant to a license by Mastercard.
Mercury Mastercard Credit card Reservation Number will expire a certain period of time. Check the expiration date in your offer mail and complete the application process before it.
If the application is approved, you will get your new card within 7-10 business days by mail.
The card is accepted in over 40 million different places worldwide.
$0 fraud liability if your card is lost or stolen.
FICO score free to know your credit score and the effect. If the score is available, it takes nearly two months after account opening by logging into your account.
How to Apply for the Mercury Credit Card?
You can apply for Mercury Credit Card in two ways.
By responding to Mercury MasterCard Mail Offer.
Check if you are pre-approved for Mercury Card.
Apply For a Mecury Credit card with mail offer reservations code
As currently, Mercury cannot approve any application without a reservation number that comes along with the invitation mail for applying for the card; people must be pre-selected. For that, they need to receive an offer mail from Mercury and have been pre-approved.
To respond to the offer, visit the Mercury Card Page www.mercurycards.com and
Click the 'Respond To Mail Offer' link .
To initiate the Mercury Credit Card Application process, provide the 'Reservation Number' and the last four digits of your SSN and click Submit button for further process.
Check the Pre-Approved offer for Mercury Credit Card
Those, who have not got their reservation number, can apply for mercury Card by checking the pre-approval offer.
To check the Mercury card pre-approved offer visit www.mercuryfinancial.com and click 'Respond To Offer' from the mercury experience menu.
Or visit Mercury Card Home page www.mercurycards.com and click the 'Respond To Mail Offer' Link from the main menu.
On next you can find Don't have a reservation code? Click here. Click on that link.
Then Enter your last name, last 4-digit SSN, and zip code and click submit button to check your Mercury Card offer.
How to Activate Mercury Mastercard Online?
The new members, who have received the new Mercury Mastercard in the mail after their application is approved, need to activate it first providing a little information. To initiate the activation process online keep your card handy and follow the steps provided below.
Visit the above-mentioned website and click the ACTIVE MY CARD button from the middle of the page
Or directly go to the Mercury Mastercard activation page at www.mercurycards.com/activate
Enter your new card number in the four sectioned fields.
Type the last four digits of your Social Security Number.
Select your birth month and year.
Click "Proceed" and complete the activation process.
Once the card is activated, set up your online account and create the login credentials such as username, and password to access it anytime as per your wish.
Register Your Mercury Credit Card For Online Access
You can register your Mercury Card online to see bill statements, pay bills, etc. Just follow the below steps to register your Mercury Credit card for online access
Visit Mercury MasterCard Home page www.mercurycards.com
Next click 'For online access, please register option from just below the login box
On the next page enter your card no,ssn, and your DOB and click process for further.
Mercury Credit Card Login Process
The existing Mercury card members, who have already their online account access, as well as the new members, who finished their card activation successfully, can log in to manage their account and access its information.
To login to your Mercury Mastercard online account visit www.mercurycards.com.
Provide your Mercury Mastercard online account Username and Password in the sign in box.
Click the "LOGIN" button to access your Mercury Credit card online account.
How to Recover Mercury Credit Card Login Details.?
If you have forgotten your account, 'Forgot your username or password?'. link from the bottom of the login tab and enter the following two information to reset the password:
Username or Email Address
Last 4 digits of your Social Security Number
Dob
Related More resources:
Mercury Credit Card Bill Payment Options
To pay the Mercury Mastercard Credit card bills, users have several options to choose from:
Pay Mercury card Bill By Online
Login to your Mercury Mastercard account online; go to the management area and click 'Manage My Card'. Pay your bills through your bank account by completing all the required fields. Submit, review once again and confirm.
Set AutoPay For Mercury Credit Card Payment
Sign in to your card account.
Click 'Manage My Card'
Click 'Pay Bill' after reaching the transaction summary
Select the 'Automatic Payment' option
Add a bank account if you don't save any earlier.
Agree to the auto-pay terms and conditions
Enter the last 4 digits of your SSN to submit and confirm.
Make Mercury card Payment by Phone
Call 866-686-2158 (24 hours a day) and provide the required information to make payments.
Pay Mercury Card Bill by mail
You can send your payments by mail using the following addresses:
Card Services
PO Box 70168,
Philadelphia, PA 19176-0168
To send a payment overnight via express mail
Lockbox Services
Box #70168
400 White Clay Center Dr
Newark, DE 19711
Frequently Asked Questions For Mercury Card
How does credit cards work?
Credit cards basically work like momentary financing. You can use it to make purchases or you can pay any bills with your credit card and at that point in time, it will not be debited from your account. You can get time to pay till your billing date. Also, you can pay the entire balance or the minimum amount due.
What is a credit line?
Each credit card gives you a maximum limit to spend which you can use to purchase things, to pay bills, to balance transfers or cash advances. The maximum available limit of your credit card is called credit line. You can get to know about your available credit line and cash advance balance in your statement. Only a part of your total credit line is available for a cash advances.
How much I need to pay monthly For the Mercury Card?
You have to pay at least the minimum amount due according to your monthly statement within the due date. Also, you can pay more. For details, please have a look to the card member agreement.
How to know about the Mercury Credit Card APR?
You can find your annual percentage rate (APR) in your monthly statement and it also is there in your Mercury Credit Card agreement.
Do I need to pay any interest?
If you pay the entire balance within the monthly due date, you will not be charged any interest. If you don't pay the entire amount, you will be charged interest on your previous purchases and new purchases. You will be charged interest for balance transfer and cash advance; it will be calculated from the day of transaction till the date of full payment.
Is it safe to use a mobile wallet For Mercury MasterCard?
It is pretty secure to use your credit card via mobile wallet. Your credit number will never be shared with the merchant, as it is not stored even in your device. The merchant will have a unique transaction code.
How to make a purchase via a mobile wallet?
You need to add your card to the mobile wallet first. If you are an Apple Pay user, for in-store shopping hold the device on the payment terminal. You can verify your payment by PIN code or biometrics whichever works for you. If you are an android user just open the mobile wallet on the payment terminal and pay.
Can I use a mobile wallet for online shopping?
Yes, you can use a mobile wallet for online shopping either. At the time of check out select the mobile wallet button.
How can I set up a mobile wallet?
You can set up a mobile wallet on your computer, smartphone or smartwatch. First, you choose which mobile wallet you want to use. You can use Apple, Samsung, Google, or whichever supports your device. If the app is not pre-installed on your device download it and follow the instructions. You can add multiple cards to your mobile wallet.
Can I still use my physical card number?
No, once you add your card in your mobile wallet it will be assigned a digital account number. Your mobile wallet will use the assigned digital account number at the time of payment.
What is an in-app purchase?
In-app purchase is buying anything via any application installed on your device. You can use your mobile wallet for in-app purchases just by selecting a mobile wallet like Apple Pay, google pay, or Samsung pay at the time of checkout.
Is it the same as the card image shown in my mobile wallet and my physical card?
No, it may not similar always but that will not make any problem for using the card.
If I get a new credit card number how will I update my mobile wallet?
Not to worry, if you get a new credit card number it will be updated automatically in your mobile wallet.
Can I apply For Mercury Card at any time?
If you are pre-approved and got an offer code then only you can apply for the card.
What does it mean pre-approved Mercury Card Offer?
Based on the review of your credit profile you will be offered to apply. Your application will be approved unless your credit profile shows any drastic change, you are having huge debts which doesn't match your income profile or your identity cannot be verified.
Can my credit Score will be affected while applying for Mercury Card?
Yes, the new application may have an impact on your credit.
How long do I need to wait to know the decision on my application for Mercury MasterCard?
Primarily you will receive a mail carrying an offer of pre-approved application along with a reservation/offer code based on your creditworthiness. While applying you have to provide the code. You will need to provide some more information like your name and address to confirm. You will get to know the decision instantly. However, it may take some more time to verify the application.
If I lost my Mercury MasterCard reservation code?
If I can't find the reservation code, please contact the customer service desk for assistance.
How can I check my Mercury card application status?
You can check your application status online by login into your Mercury Credit card account..
While trying to apply the system shows there is already an application. What do I do?
It seems you have started the application some fields need to be completed. Try to find that carefully or you can contact the Mercury Credit card customer service desk.
How long does it take to receive the card?
Usually, it takes 7-10 business days to receive the card via mail after approval.
Reference: