How to Set Up the Cash App and Use It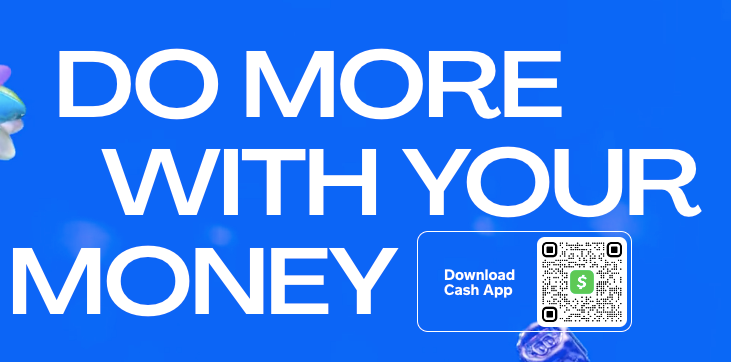 About Cash App
Cash App is a mobile application that mainly focused on the money transfer service. You can send and receive money directly and quickly like you could with Venmo or PayPal. With the Cash App, you will also get other functions too.
Besides the money transfer, Cash App provides you with a bank account and a debit card, which you can use at ATM. This app also lets you invent stocks and Bitcoin. Some of these services are free, while others charge some fees. The major downside of this application is your Cash App balance is not FDIC-insured. That means there is no guarantee that you will get your money back if something goes wrong.
Cash App was started in 2013. Originally it was known as Square Cash, in reference to Square Inc., Cash App's parent company. It was co-founded by the Jack Dorsey of Twitter.
How Does Cash App Work
With the Cash App, you can transfer funds to any user, as long as you know their phone number, email address, or unique $cashtag. A $cashtag is the unique username which a person creates when setting up an account. You can add funds to your Cash App account using a linked bank account or a MasterCard, Visa, American Express, or Discover Debit Card.
How to Sign Up for Cash App
It is quite easy to sign up for the Cash App account. All you need to create your account is your name, zip code, and either your email or phone number. You don't have to link your bank account to open a Cash App account, but you have to do it to use most of the app's features. In order to set up your Cash App account, you have to follow these simple instructions below:
Firstly, you have to download the Cash App on your smartphone.
If you are first-time login to the app, you will need to enter a phone number or email login ID. Choose how you prefer to receive the verification codes from the Cash App. Then you will be sent a code to verify your account.
You need to verify your account by providing the verification code that was sent to you.
After the verification, select whether to add a bank account immediately or skip it and do it later. In order to add a bank, you have to enter your debit card number and name as it appears on the card. You have to note that a credit card will not work.
Select a $cashtag, that is your unique identifier in Cash App and it can also be used to get paid by someone. A $cashtag must include as least one letter and a maximum of 20 characters.
When you first time opens a Cash App account, your account will be a restricted account. With this account, you will get all the features and functionality but you cannot make a payment to another Cash App customer. With the restricted account, you have to link an external, US-issued bank account to make a payment to another Cash App customer and you may transfer money from your Cash App balance to your bank.
If you have a restricted account and want to make the payment to another Cash App customer, then you will get the option of upgrading to an Unrestricted Account. To upgrade, you have to provide certain personal information so that Cash App can verify your identity.
How to Use the Cash App
Before making the payment with this app, you need to have already set up a debit card or other type of funding source. In order to load money on Cash App, you have to tap the Banking tab in your app and input how much cash you would like to add from your linked bank account.
To send a payment, you have to follow these simple instructions below:
Open Cash App
Enter the amount
Tap on the Pay option
Provide your email address, phone number, or $Cashtag
Enter what the payment is for
Tap on the Pay option
Make sure that you get everything right, as Cash App to Cash App payments are instant and usually can't be canceled. Refunded payments are instantly credited to your Cash App balance.
How Can You Use Your Cash App on a Computer
Cash App works with both Computer and Mobile App. Your account is accessible wherever you logged in Your Cash App Login account at cash.app/login, so sending money online from your computer is the same as your phone. However, most people use the Cash App on a phone.
To make the payment on Cash App from your computer, you have to click on the new option at the bottom of the screen to open a new window. You have to enter the amount and write out your recipient's email address, phone number, or $Cashtag.
You have to use the Pay button to transfer the fund into their Cash App account. If you are requesting payment, use the Request option to ask the other person to send you a certain amount of money.
How to Can You Use the Cash App Visa Card
The Cash App Cash Card is a Visa Debit Card that lets you use the Cash App balance to make purchases and to get money out of ATM. Instant payments are important for a hassle-free life, as you can get on top of a money situation whenever it arises. So, if you are not using the Cash App, then there is so much you are missing out on.
Cash App Customer Service
If you have any queries about the Cash App, then you can contact the customer service department for help. To reach the Cash App customer service, you can use the following details:
Call At: 1 (800) 969-1940
Service Hours: 9 AM – 7 PM EST, Monday to Friday
FAQs about Cash App
How to add cash to your Cash App balance?
If you like to add cash to your Cash App balance, then you have to follow these simple instructions below:
You have to tap on the Money option on your Cash App home screen.
Then, press the Add Cash option.
Then, select the amount.
Tap on the Add button.
Use the Touch ID or provide your PIN to confirm.
 How to order Cash Card?
A: The Cash Card is a free, customizable debit card that is connected to your Cash App account. You can use your Cash Card anywhere Visa Card is accepted.
You have to tap on the Cash Card tab on your Cash App home screen.
Then, press the Get Cash Card option.
Tap on the Continue option.
Then, follow the prompts.
You must have to be at least 18 or older to apply for the Cash Card. It will take around 10 business days for to arrive the card.
What is a $Cashtag?
A $Cashtag is a unique identifier for individuals and businesses through the Cash App. With the $Cashtag you are automatically creating a shareable URL (https://cash.app/$yourcashtag) where friends, family, and customers are.
Conclusion
So, at the end, we can say that Cash App is a useful tool for sending and receiving money. It is fast and easy, and you can also invent and use a debit card with this service, which makes it a great tool in the digital age.
However, your balance on the Cash App is not FDIC insured, which you should keep in mind. It might not be the best app in the market but, surely helpful for transferring small sums instantly and securely.
You May Also Read This Articles