Activate NetSpend Skylight One Card at skylightpaycard.com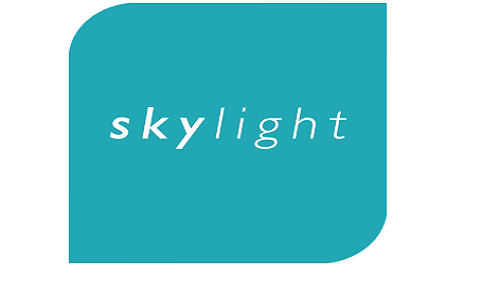 If you have been issued a new NetSpend Skylight One Card, you need to activate the card to access and log in to your online account to take advantage of it fully. You can do that using the Skylight One web portal. It helps you to manage your Skylight One Card account and access it anytime anywhere from your smartphone or computer.
Features of NetSpend Skylight One Card
Skylight Paycard has many useful features to help the users manage their account safely and take control of their money. Some of them are-
Anytime Alerts
This feature of the NetSpend Skylight One Card keeps an eye on your account always. Whenever any activity happens in your account, you can receive a text message or email alert. Alerts can be sent daily, weekly or with every individual transaction, received deposits, declined the transaction, budget notification.
Here, you can make your preference by the option "Flexible Selection" and choose the alerts you want to receive.
Pay Bills Online
Users can pay the bills online through their card and avoid the troubles of standing in line, purchasing a money order or sending it by mail.
Payback Reward
Users can get a good chance to earn cash back on their daily purchases at participating merchants, through surcharge-free ATMs.
FDIC Insured
All the funds are FDIC Insured in FDIC members issuing banks.
Withdraw Funds
Skylight One Cardholders can access their 100% of wages.
Money can be withdrawn from more than 122,000 Visa or Master Card member's bank
Cardholders can access their funds in cash through no-cost Skylight Check from over 8800 locations.
How To Activate or Register NetSpend Skylight One Card
As a new NetSpend Skylight One Cardholder, you have to activate your Skylight One Card and verify your identity at first. You will get the activation and identity verification instructions printed on the pack of your card at the time you receive your card in the mail. You can also follow the steps listed below to activate or register the card.
You will also find the 'Active Card' option at the top and bottom of the page. Select any of them.
In the next page, enter "Card Number" and "Security Code" from the back of your Skylight One Card.
Click 'Continue' to proceed.
Follow the instructions you are provided and complete the activation process.
During the activation, you will be given the online account set up option. It's very simple process. You just need to create your User Name and a unique Password to log in and access your Skylight One Card account.
How to Check your Skylight One Card balance
To check your Skylight One Card balance for free, log in to your Online Account Center. In the account, you will get all the details of your card balance, deposits, and
Sign Up for "anytime Alerts". After every transaction of your account, it will send you a text message that includes your card balance.
Text "BAL" to 22622 any time after signing up and you will be sent your account balance in your mobile phone.
Call 1-866-387-7363 for a $0.50 fee and check your balance.
Make an inquiry at a participating ATM inside the US.
References Links