www.mybalancenow.com – Check Target Visa Gift Card Balance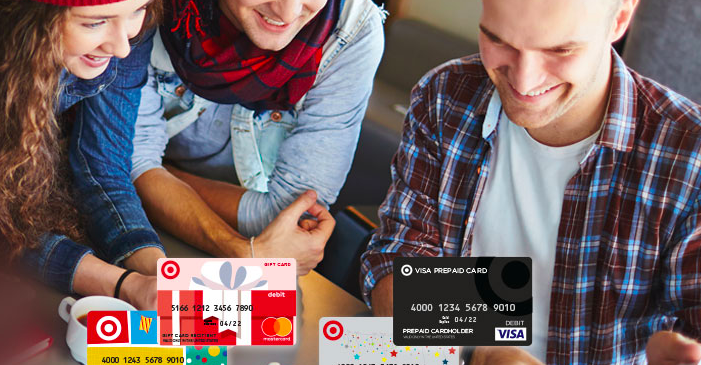 Target Prepaid Gift Card Online Access
The owners of Target Gift Card or Prepaid Card can check their card balance as well as manage their card account online. As most merchants are unable to check the balance on the card, it is very important for the users to keep track of their available balance on it so that they cannot be declined if the funds are not sufficient to cover the purchase amount they make using their Target Gift Card.
Target Gift Card
There are three types of card, Target Visa Gift Card, Target Mastercard Gift Card, and Target Visa Prepaid Card, you can avail. The card value ranges from $25 to $100 and they can be purchased in-person at select Target stores. The card is activated by the cashier when you purchase. And you should sign the back of the card at the time of receiving it.
The issuer of Target Visa Gift Card, Target Mastercard Gift Card and Target Visa Prepaid Card is The Bancorp Bank or MetaBank pursuant to a license from Visa USA Inc. or Mastercard International Incorporated. Please note that MetaBank is the issuer of the Target Gift Cards that were previously issued by Target Bank.
Target Gift Card Features and Benefits
Can use the card both in-store and online conveniently and securely to pay for gas, buy groceries and more.
Can be used everywhere Visa Debit cards or Debit Mastercards are accepted in the United States and District of Columbia, as applicable.
No Credit Check as well providing personal information is also not required as it is not a credit card.
No fees after purchase so you can spend your money on what counts.
The funds never expire even when the card will expire. A Target Gift Card is valid through the date printed on the front of it or until the balance is zero.
No Fee for a replacement, lost or stolen card. So, in case your card expires or you lost it the funds still remain on the card and you can request a replacement card with a new valid thru date without any additional charge.
Rates and Fees
There is no extra card usage or maintenance fee associated with the Target Gift Card except the initial purchase fee. Here is the list of card values and purchase fees.
$4 Purchase Fee for $25 Target Gift Card
$5 Purchase Fee for $50 Target Gift Card
$6 Purchase Fee for $100 and $200 Target Gift Card
How to Make Purchase with Target Gift Card
To Shop In-Store
For the in-store purchase, you need to give your Target Gift Card to the cashier and sign the receipt. You may also need to push "credit" on the keypad. After you complete the process, the amount will be deducted from your card balance by the full including the taxes, charges, and other merchant assessed fees.
If you make a purchase for an amount greater than your remaining card balance and want to pay the difference using the second method of payment such as cash, check, credit or debit, notify the merchant before the transaction as all may not accept the split transaction.
To use a Target Gift Card, it is not mandatory to add a PIN to the card. Though you can select a 4-digit PIN of your choice during your first debit or PIN transaction for your convenience. It will be set as the registered PIN that you can use it for the debit transaction in the future until you change it.
To Shop Online
To make online purchases, you must assign a ZIP Code to your card. You can register your ZIP Code for the first time or update the existing one by signing into your online Target Gift Card Account and visiting the "Assign ZIP Code" page.
As your personal information is not associated with your Target Gift card, you may need to use your mailing address for online shopping.
Sign into Target Gift Card Online
The Target Gift Card members can log in to their card account online to get better access and manage their card activity. The login website can be accessed in both English and Spanish and available 24 hours a day 7 days a week. There are a lot of benefits to using online account such as
Check your card balance (The most important step before you make a purchase using your Target Gift Card as most merchants cannot determine the funds available on your card)
Track the transactions and card activities
Assign a ZIP code for online purchase to register for the first time and update the existing ZIP
Set a PIN or clear it if you forget the PIN and create a new one and more
Requirements
Users do not need to create an online account separately for the online access of their Target Gift Card. They just need the following pieces of information to access the card account.
The 16 digits Target Gift Card Number
Expiration Date of the Card (MM/YY format)
3-digit CVV number located on the back of your card far end of the signature panel.
Steps
In order to sign in to your Target Gift Card account online and check the funds on your card, you can follow the short guide mentioned below:
Keep your Target Gift Card handy and visit www.mybalancenow.com
Enter all the required information i.e. card number without any space, expiration date, CVV code in the specific fields provided on the homepage.
Hover the mouse pointer over the question mark icon to get the CVV location on your card if you cannot find the code on the back of your Target Gift Card.
Click the "Sign In" button to gain access to your online card account.

Some Useful Info about Target Gift Card
Target Gift Card comes with a lot of features but there are some limitations too. And as a Target Gift Cardholder, you must be aware of it and there is also other useful information related to the card you should know.
The Target Gift Cards are not reloadable and the funds cannot be transferred from one card to another
You are not able to access cash with your Target Gift Card as the cards cannot be used at ATMs, to receive cash advances or to get cash back at the point of sale.
The cards may also not be used at casinos, and merchants that require manual card imprints or for recurring billings and monthly subscriptions
The card cannot be used internationally; you can utilize it only inside the United States and District of Columbia.
For merchandise return process, the credit will reflect on the card within 30 days. The credit that exceeds the face value of the card may be declined or take up to 30 days period of time to be processed.
Gas pump terminals and restaurants may place a hold of your Target Gift Card if the spent amount is greater than your remaining balance on the card. The hold can stay for up to 7 days until the transaction is finalized.
About Target
Target Corporation, the eighth largest department retail store chain in the United States, is based in Minneapolis, Minnesota and operates around 1822 stores throughout the nation. It was founded by George Dayton and initially named as Goodfellow Dry Goods. Target sells a wide range of merchandise like beauty and health products, furniture, electronics, apparels, accessories, footwear, jewelry, garden and pet supplies, pharmacy and many more. The company also owns several department store chains i.e. Dayton's, Hudson's, Marshall Field's and Mervyn's.
Contact Information
If your Target Gift Card is lost or stolen or you have some other issues regarding your card like you find an unauthorized transaction with your card, reach the Customer Service by phone or in the mail.
To contact a Target Gift Card Customer Care representative, dial 1-800-698-4952
Or, you can write to the following mailing address:
Customer Care
PO Box 826
Fortson GA 31808
References:
www.target.com/guest/gift-card-balance