www.creditservices.zales.com – Zales Credit Card Application Guide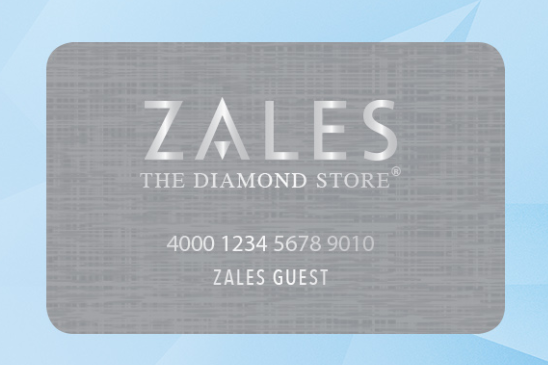 Zales Jewelry Credit Card offers their customers a good opportunity to purchase expensive jewelry for a no to low-cost way with some of their special financial plans and unique features. The card is issued by the Comenity Capital Bank and provides the users a seamless operational experience.
Zales Credit Card Benefits
Zales Cardholders can enjoy some amazing benefits which are only offered for them such as:
Free shipping within 3-5 business days in the US and US territories
Zales Credit Card members will receive exclusive Cardholder only coupons
Jewelry inspection reminders and cleaning notifications throughout the year
$50 off+ on your birthday if the account opened in your birthday month or before 2 months of the birthday
10% discount on any repair service if you use your Zales Credit Card
Rates, Charges and Fees
No annual fee
No interest if you paid full each billing period in the promotional plan
APR- 29.99% if you fail to pay full within the given period
Transaction Fees- $9.95 per promotional credit plan purchase
Penalty Fees- up to $38
The cash advance APR is not included
Requirements for the application procedure
To apply for the Zales Credit Card applicant need to meet the requirements below
Must be a legal US resident
Must be 18 years of age or older
Have a valid Social Security Number (SSN)
Have a valid government issued Photo ID
Must have a valid email address
How to apply
After that you will be redirected to the application page where you need to provide the information below:
Legal First name
Middle Initial (optional)
Last Name
Suffix (optional)
Social Security Number
Date of Birth
Annual Income
Intended purchase amount
Zip Code
Street Address
Suite or Apartment (optional)
City
State
Email Address
Mobile Phone
Alternate phone
Click "Continue" to proceed, fill the rest of the application process as you directed and submit.
Once your application is approved, you will be able to manage your Zales Credit Card through the online card account.
To active or cancel the card
To use the card users need to activate their Zales Credit Card. For that, you can call at 1-844-271-2708 and request the customer service agent to activate your card providing the required information you will be asked. Or, you can do it online under the card activation section.
If you want to close your card account visit the issuing bank i.e. Comenity Capital Bank or dial the above number to contact the customer care.
To access the account online
Cardholders need to register their Zales Credit Card to access the card account online. To register they need to enter the information i.e. Zales Credit Card Account Number, Zip/Postal code, Identification type, and number.
To check the login status
Applicants who want to view their application log in status can call at 1-844-271-2708 and contact the customer care representative providing the application reference number. They also can dial the number for any questions regards to Zales Credit Card.