www.excellacard.com  – Excella & inPOWER Prepaid Card Account Login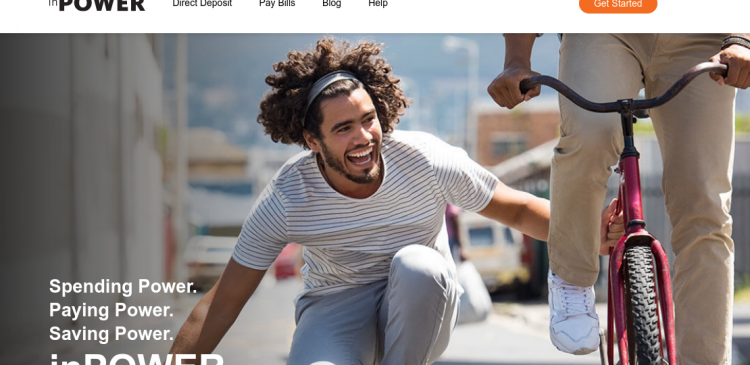 Excella & inPOWER Prepaid Card
The Excella Visa or PRIME Visa Prepaid Cardholders are offered to convert their card account to a new inPOWER account and get the Prepaid Mastercard that inPOWERs their money as well as their life by providing more power in spending, paying and saving. The new inPOWER Prepaid Mastercard is easy to use, easy to save and easy to manage. Until that the users can access their old excella Prepaid Card account online to manage it using the available features and services.
How to Log In Excella Prepaid Card Online Account
Though the new customers are no longer enrolled in the excella Prepaid Visa Savings Program, the old users can access their Excella Visa or PRIME Visa Prepaid Card account online as they cannot open an inPOWER account unless the savings account is closed and funds are withdrawn.
If you are an Excella Visa or PRIME Visa Prepaid Cardholder and your card account is still active, you can log in to it online in a few simple steps as given below.
Go to www.excellacard.com

 

Click on the underlined "excella cardholder login" link found at the top right corner of the page

'

Secure Account Access' pop up will appear on your screen; Click the "Continue" button on the box for being directed to a secure login page
Enter the User ID or Card Account Number and Password linked to your excella Prepaid Card Online Account into their respective fields beneath 'Cardholder Login' at the right side.

Click the "Login" button.
If it is you have not logged in before, you will need to click the "First Time Login" link below the 'Login' button and enter your 16-digit to set up your Online Account.
Login Help
Those, who cannot remember their excella Prepaid Card Online Account login credentials, can click the "Forgot User ID?" or "Forgot Password?" link, based on their requirement, from the bottom of the Cardholder Login. Then, input the Card Number to retrieve the User ID and submit the User ID or Card Account Number to reset the password.
How to Get inPOWER Prepaid Mastercard Debit Card
It is very easy to switch your excella to inPOWER card. There is no paperwork, no activation fees, or minimum balance restriction to open a new inPOWER Prepaid Mastercard account. Currently, the signing up process cannot be done online.
To get an inPOWER Mastercard Prepaid Debit Card, you will just need to visit a PAYOMATIC store and show the teller your old excella card and wait for the rest to be done. Once complete, you can leave the store with your newly activated inPOWER Card. Your previous balance and direct deposit will automatically transfer over your new inPOWER account.
PAYOMATIC has nearly 150 locations primarily found in the New York City Metro area and also in neighborhoods throughout the Bronx, Brooklyn, Manhattan, Queens, and Long Island. Many stores are even open for 24 hours.
To find PAYOMATIC locations that are open near you, you can go to www.inpowercard.com and click on the "Get Started" button at the upper right corner of the homepage. A new tab will be open where you can see the "Find My PAYOMATIC Store" button to click.
You can also visit www.excellacard.com and scroll down to navigate at the bottom and click on the orange "Find My PAYOMATIC Store" button to open the online PAYOMATIC Store Locator. Enter your preferred zip, city or state in the search box or click on the "FIND A STORE NEAR ME" from the top. Make sure the "Open Now" checkbox is ticked so that the results will show you the stores that are available at the time to get the service.
inPOWER Mastercard Prepaid Features & Benefits
inPOWER Prepaid Mastercard is issued by The Bancorp Bank, pursuant to a license from Mastercard International incorporated. It can be used everywhere Debit Mastercard is accepted across the world with a lot of conveniences such as
Easily transfer your excella funds to this new card account.

No fee to open a new card account.

No paperwork, no traditional bank fees, activation fees or minimum balances

Make purchases in stores, online or over the phone securely with Mastercard Zero Liability policy protecting from unauthorized use.

Pay bills online to your electricity, rent, car payments, TV, phone, internet, insurance, credit cards, gym membership, etc.

Set up one-time or recurring bill payment and avoid late fees, extra fees, missed payments, waiting in lines, writing checks, or buying stamps.

Avoid waiting for a check or payday delays; Get paid 2 days earlier with Direct Deposit; all or part of your paychecks as you decided will automatically be deposited to the card account without any check-cashing or load fees.

Besides regular paychecks, use Direct Deposit for your Social Security Benefits, Unemployment benefits, Disability benefits, Pensions, Veteran benefits, Child Support Payments, Federal Tax Refund and more.

Add money to the card at thousands of inPOWER reload locations including any PAYOMATIC Store, and via Western Union or Green Dot MoneyPak.

Withdraw cash from any ATM or POS (Point-of-Sale) that has the Mastercard, Maestro, Cirrus, Accel, Allpoint Acceptance marks with your PIN
Rates & Fees
There are two plans associated with your inPOWER Prepaid Mastercard: Pay As You Go plan and Monthly Plan. So in some services fees can vary.
Monthly Usage Fee: $7.95 (Monthly); $0 (Pay As You Go)

Inactivity Fee: $0 Monthly); $5.00 (Pay As You Go)

Direct Deposit: $0

Cash Load at retail locations: $2.50

Point-of-Sale Transaction Fee: $0 (Monthly); $1.50 (Pay As You Go)

ATM Withdrawals: $3.00

ATM Balance Inquiry Fee: $1.00

Cash Advance: $3.00

International purchases: 0 (Monthly); $1.50 (Pay As You Go)

Send funds to another card: $3.00

Live Customer Service: $3.00 per call; First 3 calls per calendar month is free
To view the complete list of all fees of an inPOWER Prepaid Mastercard, you can go to www.inpowercard.com/assets/long-form.pdf.
Also Read : PEX Prepaid Card Account Login Guide
PAYOMATIC Mobile App
Currently, the inPOWER cardholders cannot log into their Prepaid Mastercard Account on the inPOWER website and manage the card activity. They can do it on PAYOMATIC Mobile App conveniently. The app is available in the Apple App Store and Google Play.
Download the PAYOMATIC app and link your inPOWER Prepaid Mastercard and start managing your money in minutes from anywhere from your phone or mobile device. It's fast to make your mobile experience quicker than ever, it's secure to give you peace of mind and it's simple to make navigation easy for you.
PAYOMATIC App & inPOWER Prepaid Card Online Access Features & Benefits
Once you link your inPOWER Prepaid Mastercard to the PAYOMATIC app and then while logged into it, you have the power to manage your inPOWER card account online in various ways such as
Check your current balance in seconds

View the transactions and track spending with detailed account activity

Receive text notification and alerts after every account transaction

Sign up for Direct Deposit and get your money sooner

Safeguard your inPOWER Prepaid Mastercard Online Account with Touch ID and Biometrics

Change the PIN

Share money to your friends and other's inPOWER Cards, a Bank Account or your other inPOWER Card

Find your nearest PAYOMATIC store and more.
Important Information about Using inPOWER Prepaid Mastercard
The maximum value of your inPOWER Prepaid Mastercard is restricted to $15,000

Funds cannot be loaded by personal checks, cashier's checks, and money order.

Additional cards for another person as a secondary cardholder may not be provided.

A maximum of 3 times, $300,000 per transaction up to $520,000 per rolling 24-hour period are permitted to an in the POWER card account.

The maximum daily load amount is $2,500 per day at participating in power locations but it may vary upon the reload center type.

You must load at least $10.00 on to your inPOWER card while loading
Contact Information
inPOWER Prepaid Mastercard Cardholder Customer Service Number: 1-844-441-8671
You can also visit support.inpowercard.com/hc/en-us and check the FAQs or search your queries and get more help.
Reference :